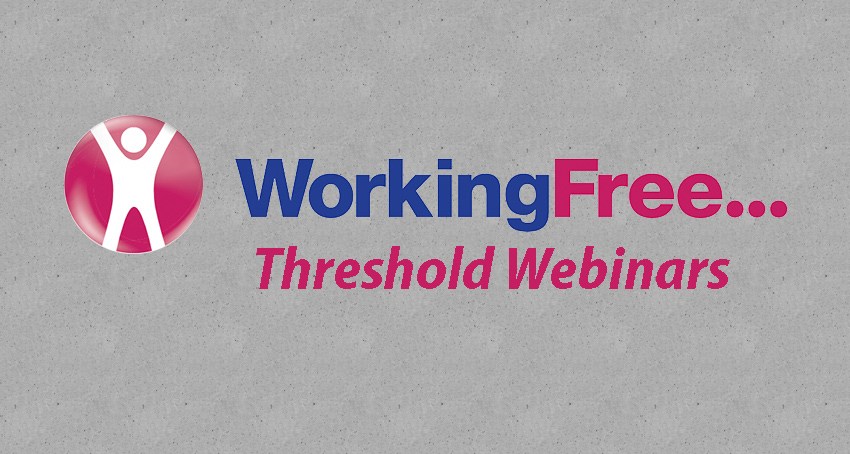 22 April 2020
11.00 am – 12.00 noon
Working

Free

Threshold Webinar – Interim Management by Simon Berry
Working

Free

Threshold Webinar – Interim Management
What are you doing Next?
………….. about how changing employment models affect people, work and getting things done.
Promoted by Devonshire House and created & driven by Working Free Ltd, this interactive and specialist Threshold Webinar – led by Simon Berry – takes an introductory and insightful look at Interim Management – seen by many as one of the most prominent areas of senior executives operating on an independent basis.
Reflecting the unprecedented changes in UK working practices – and likely to accelerate post Covid-19 – this important webinar – led by one of the UK's leading figures in the development of the Interim Management Sector – will cover the following areas in being successful as an Interim Management, though possibly not in this order!
The Interim Manager – To be or not to be
Objectives of the Webinar
The six key Questions
Where are you now? What are you?
Why Interim Management?
Reflections on the size of the Interim Market and how it fits in to the overall market of senior executives operating on an independent basis.
Key business processes
Personal positioning – what exactly do you do – and why this is vital?
Client Management
Getting results
Next steps
Would you like to join us – with our compliments – at this Threshold Webinar from Working Free.  "Threshold" – in our context – means searching for information as part of a process of making business decisions – which nearly always are about people –  now or in the near future.  Importantly, people includes you!  And it looks like there'll be plenty of decisions to be made after Covid-19.
About Simon Berry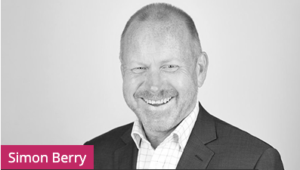 Simon has run his own consultancy Practice for over 22 years and, within that, has helped over 1,000 senior executives forge successful careers in Interim Management.
He has helped organisations build high-performance cultures and helped managers build high performance teams – citing, as one reference point – "I help individuals perform at their best and enjoy work.  I firmly believe that performing at our best goes hand in hand with enjoying ourselves. I do this by helping people gain clarity and focus on the few key things that really matter and ignoring the 'noise' of the rest."
His clients have included many well-known names whose published comments have included :-
"Achieving twice as much with half the effort! …………- A feeling of 'lightness', not so weighed down by the pressure of work……………   Heightened creativity generating innovative solutions to long-standing challenges.  …………. A real sense of purpose.  ………………….. Hugely reduced stress and a greater sense of ease.  ……………… A dramatically improved work/life balance."
About Working Free

Working Free Ltd- www.WorkingFree.co.uk –  is a specialist career advisory business supporting senior Director-level executives coming off the permanent payroll into an independent working lifestyle. Working Free coaches them from dependency into independency – for their own future; for the enlightened reputation of their sponsoring organisations and – increasingly – for the benefit of the community. Reflecting the level at which we operate, these senior executives will be in their 50s but with many in their 40s.
Working Free has a broad range of modular Workshops all aimed at senior people looking to now operate on an independent basis.  We divide our services between Corporates through our Pathfinder Programme and Individuals through the same material but with more bespoke admin arrangements. Webinar delivery is becoming more popular now and we are all geared up for that.  All our Programmes are designed to fit in with the Working Free website.  Our preference is to deliver everything face to face – seeing the personal interactions as part of the leaning and networking process – but we are happy to configure to suit, particularly through our Threshold Webinar and Workshops Programme
About Devonshire House

Established about forty years ago, Devonshire House – www.DevonshireHouseNetwork.co.uk – is a people-focused membership club for Director-level professionals in leadership roles who have an instinctive focus on the human side of Enterprise.  Their aim is to create for their members thinking time and space for key business issues, and where people make the difference.  Devonshire House runs about ten main Events each year – a mix of formal dinners, buffets, Directors Forums, Panel Debates, Panel Discussions – and some other specialist one-offs.
At Devonshire House, the Events we promote always aim to reflect the best of current management thinking and – at our best – at issues that need a good airing – some serious exposure – and some animated debate!  All of this collaboration gets us closer to some fascinating organisations and people………………… such as Working Free.
When the dreadful and damaging Covid-19 fog lifts, we'll move from thinking about coping and start to focus on what we do next about our businesses – or those that we support – and, of course, about ourselves as professional people – as we all face the changes that will have taken place and those that are now needed.   We hope you can join us on 22.4.20.